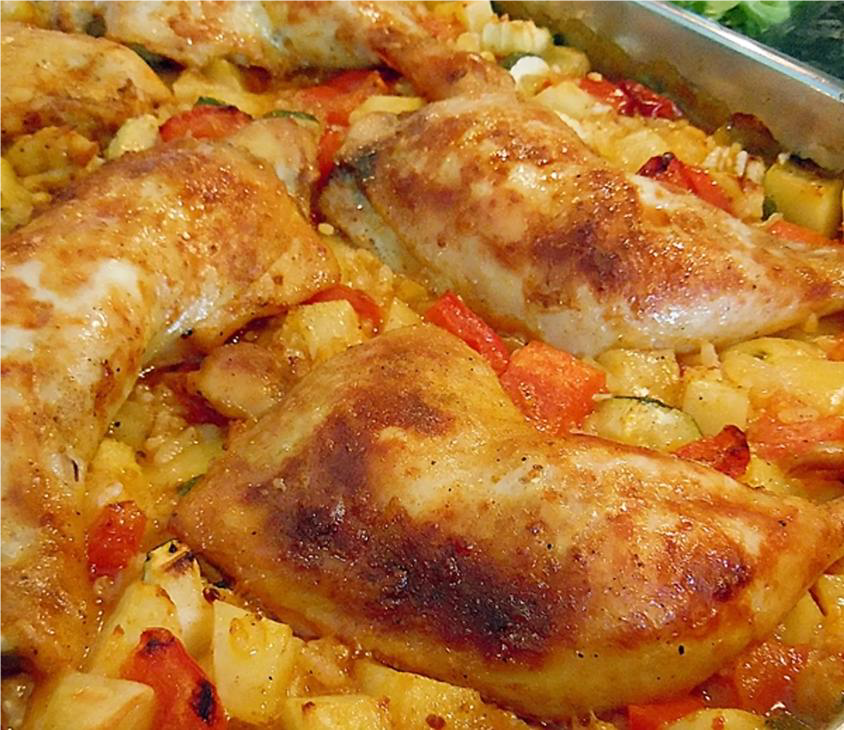 Ingredients (for 4 meals):
8 pieces of chicken meat, drumsticks and drumsticks
5 large potatoes
1 head of red onion
1 zucchini
2 tomatoes
100 g of butter or butter (optional)
150 ml of rice
spices:
salt, pepper, red pepper
water
Preparation:
Finely chop the onion, cut the zucchini into cubes, and cut the potatoes and tomatoes into strips. Mix chopped vegetables, add rice and spices. Arrange in a tray or baking tray and cover with very little water. Place chicken or any other meat on top of the vegetables. A cube of butter can be placed on the pieces of meat. Bake at a temperature of about 180 degrees with occasional addition of water. Towards the end, increase the temperature so that the meat browns nicely.
Serving:
It is served warm in a shallow plate, with a green salad.
Interesting facts about the dish:
Stewed is the name for vegetable dishes "braised or simmered" cooked in broth or meat, at a low temperature.